Canon Marketing Philippines showcased its wide range of multi-function devices, large format cameras, remote cameras, and document management systems. These aim to deliver solutions to transform businesses to enable t hem to work smarter and efficiently in flexible working conditions.
"Canon is in the business of helping organizations achieve digital transformation in an evolving work environment through our integrated input-to-output Business Imaging Solutions. Canon helps simplify business complexities through their secure and intelligent solutions, enabling businesses to achieve greater efficiency, improve business productivity and manage data better," said Mr. Kenichiro Kitamura, Director of Office Imaging Products (OIP).
imageRUNNER Multi-Function Devices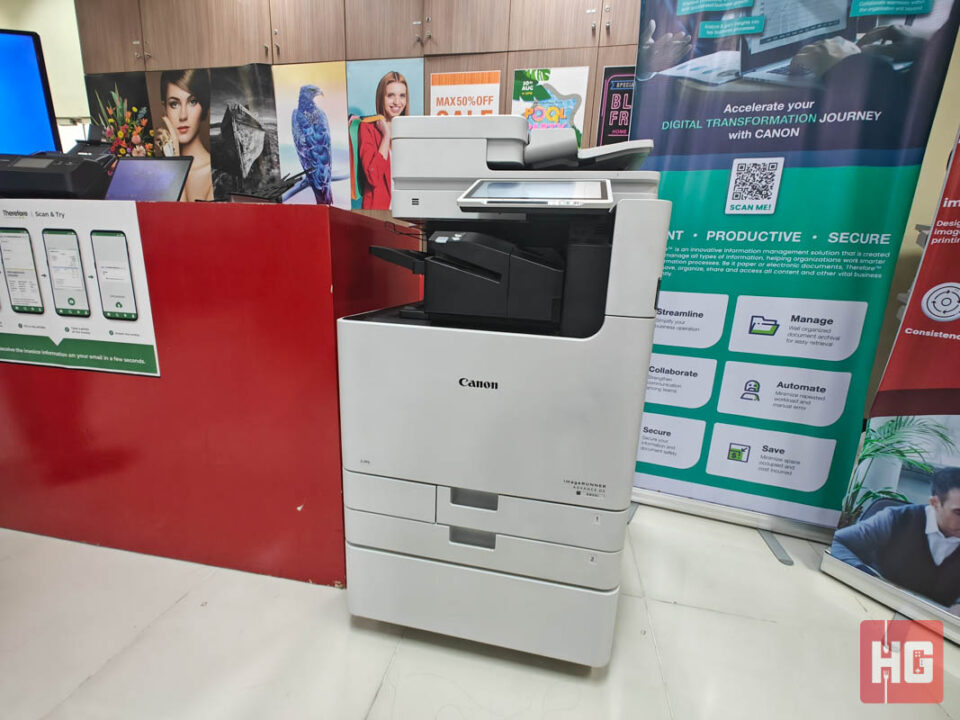 Canon's Multi-Function Devices such as the imageRUNNER ADVANCE DX and imageRUNNER series have been designed for optimal ease of use with preventive security measures from startup to operation. Frequently used features include Secure Print, which restricts and authenticates print jobs to authorized users; and Smart Timeline that allows users to streamline repetitive operations and personalize frequently used functions.
High-Speed Document Readers
Businesses can highly depend on document readers, whether they require a compact scanner such as the DR-C225II with its fast conversion, the precise paper feeding of the R40, or a scanner t hat captures and converts a large number of documents like the DR-C240. The imageFORMULA DR-5150 specifically can scan and convert documents of various sizes on both pages and even skips blank pages automatically.
Quality Prints from the imagePROGRAF TC Series
The imagePROGRAF TC series addresses the needs for large format printers in small workspaces. These devices allow to perform print-related operations on the printer itself. It also offers continuous printing of technical drawings, allow you to create your own design from a selection of templates, and auto-switch between cut sheets and roll paper. Included in the series is the imagePROGRAF TC-20M – an all-in-one desktop large format printer capable of printing, copying, and scanning.
Automation through imagePRESS V900 Series
For businesses that handle a diverse set of customer request can take advantage of the imagePRESS V900 series' versatility. It allows them to deliver high-quality and high-speed printing in a relatively compact body, with automated pre-run adjustment features that ensure accurate front-to-back registration and color adjustment and correction.
Cinematic Imagery with CR-N500 Remote Camera
The Canon CR-N500 is a top-end pan, tilt, and zoom remote camera. It promises broadcast-quality video production thanks to its 1-inch sensor and 4K60P capabilities. The camera can be operated through wireless options including its infrared remote controller or through a WiFi connection. Output can be distributed to two 4K60p streams at the same time.
Smarter and Secured Document Solution with Therefore
Backing their array of hardware is their proprietary Therefore software. Canon boasts that this can allow organizations to transition from manual processes to a digitized ecosystem. Users can safely and efficiently process, manage, or archive their documents. Therefore can serve as a smart and secure information management software and a platform for documents to pass through appropriate internal channels digitally.
Canon's Business Imaging Solutions are available via Canon distributors and dealers nationwide. More details can be found on their official website.