Globe is celebrating its annual 917 Day with their new GIFLand, a virtual amusement park featuring the telco's new offerings, treats, and activities that are in store for Globe customers, which customers can access right at their fingertips.
Globe's GIFLand will host various activities for its customers. This will include the amateur mobile gaming tournament Globe G Legends Cup where winners can share their prize with their beneficiary of choice. Other activities include the G Chance the Raffle, G Super Sale, G Business Summit, and G Music Fest. Each program alongside with each customers' participation contributes to Globe's effort to support its partner beneficiaries.
GIFLand is introducing the new Globe Shop & Pay, a self-service one-stop shop for Globe products. The new Shop & Pay kiosk will allow customers to easily request for a mobile or broadband plan, get smartphones, 917 apparel and merchandise, and allow anyone to pay bills, buy load, call card, or SIM as well as cash-in via GCash.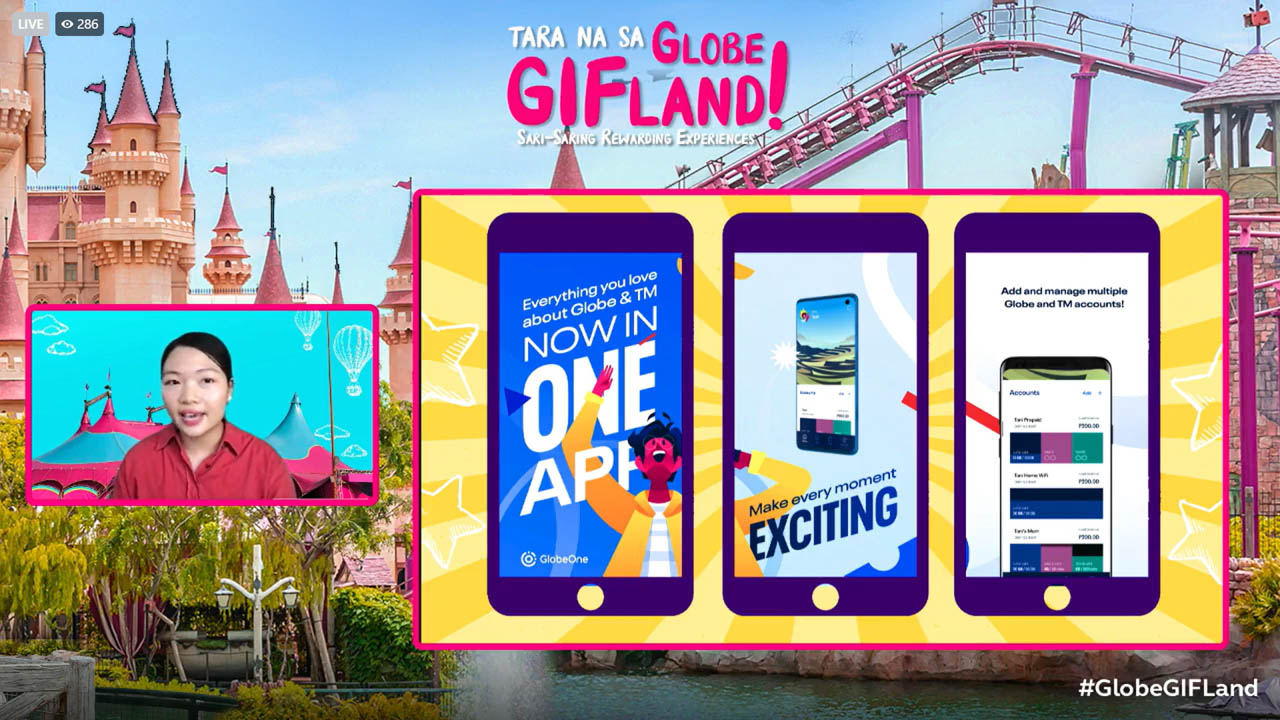 Globe is also unveiling their new GlobeOne Super App at GIFLand. It combines the features of existing apps like GlobeOne, Globe At Home, Globe Rewards, and TM. The app allows for topping up prepaid mobile or broadband plans, redemption of rewards, and payment of bills.
The app comes exclusively with GoCREATE, an exclusive feature that allows prepaid customers to make their own promo and even share them to other people.
You can download the new GlobeOne app via the Apple Store and Google Play Store. You can also visit the Globe Online Shop to get the latest promos, postpaid plans, and 5G-compatbile smartphones.