he anime-themed Japanese riichi mahjong game Mahjong Soul celebrates the Spring Festival with its new event "A Feast for Nian". Nian will accompany players during this joyful festival and grant players a bunch of rewards. Two new Jyanshis and a series of Spring Festival-themed outfits are also available.
Download Mahjong Soul Now: https://bit.ly/3glsnre
Mahjong Soul A Feast for Nian Event Details

The Spring Festival Event, "A Feast for Nian", starts on 25th January and will end on 15th February (UTC-7). During this event, players can obtain random food ingredients by completing daily missions. With sets of food ingredients gathered, players can feed Nian to get Riichi BGM, Summon Scrolls, Spring Exclusive Emotes and other amazing rewards.
2 New Characters

Nanaha
Nanaha is a connoisseur of adult novels, and also a part-time employee at a bookshop. She believes that true love can only be born out of a clash of both the mental and the physical, thus she does not have high regard for "platonic love".
Sammir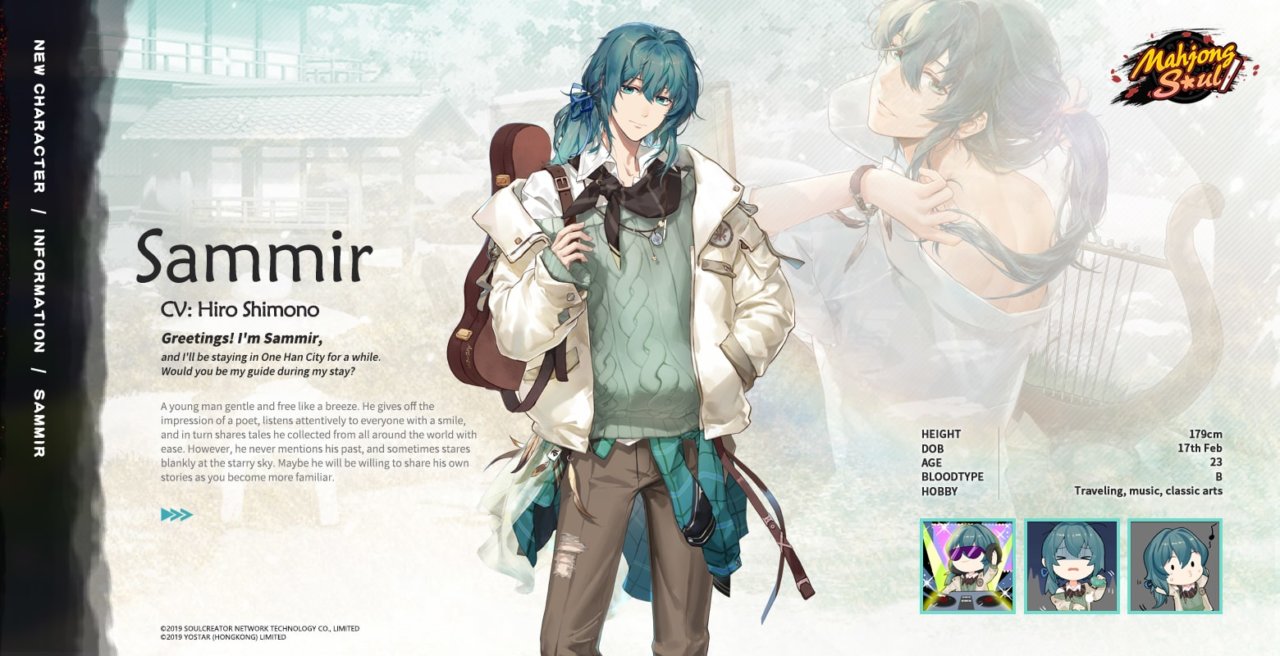 Sammir, a young man gentle and free like a breeze. He gives off the impression of a poet, listens attentively to everyone with a smile, and in turn shares tales he collected from all around the world with ease.
Higher Chances For Permanent Jyanshis
In addition to the new Jyanshis, the event also brings a daily rate-up for all permanent Jyanshis, allowing players to get higher chances to pull for the ones they desire. Don't miss out!
Mahjong Soul A Feast for Nian New Shop Items
Two brand new Spring Festival-themed outfits, the Festive Aroma series for Eliisa and Kaguyahime have newly arrived.
Meanwhile, the Wonderful Youth series outfits for Mai Aihara and Momo Hina go live again to spread a cheerful and joyful holiday vibe to players.