In the fast-paced world of smartphone tech, Samsung has consistently pushed the envelope with their Galaxy Z series. The latest entrant, the Samsung Galaxy Z Flip 5, brings forward a host of upgrades and refinements that make it a standout device in the realm of foldable smartphones. As someone who prefers the compact and portable nature of a flip design over the bulkier foldable, I couldn't wait to get my hands on this innovative piece of tech. In this review, I'll delve into the key aspects of the Galaxy Z Flip 5 and share my thoughts on why it might just be the ultimate folding smartphone for those seeking portability and power.
Galaxy Z Flip 5 – Specifications
Chipset
Snapdragon 8 Gen 2 for Galaxy
Main Display
6.7 inches, Foldable Dynamic AMOLED 2X, 120Hz, HDR10+, 1750 nits (peak)
Flex Window Display
Super AMOLED, 3.4 inches, 720 x 748 pixels (Gorilla Glass Victus 2), 306 ppi
RAM
8GB
OS
Android 13, One UI 5.1.1
Rear Camera

12 MP, f/1.8, 24mm (wide), 1/1.76″, 1.8µm, Dual Pixel PDAF, OIS

12 MP, f/2.2, 123˚ (ultrawide), 1.12µm

Front Camera
10 MP, f/2.2, 23mm (wide), 1.22µm
Storage
256GB, 512GB
Network
Nano-SIM and eSIM
Connectivity
WiFi 6E, Bluetooth 5.3, NFC, USB-C
Battery
Li-Po 3700 mAh, non-removable, 25W Fast Charging
Others
Fingerprint Sensor (sidemounted), IPX8 Water Resistance, Gorilla Glass Victus 2
Dimensions
165.1 x 71.9 x 6.9 mm (Unfolded), 85.1 x 71.9 x 15.1 mm (Folded)
Weight
187g
Colors
Mint, Graphite, Cream, Lavender, Gray, Blue, Green, Yellow
Galaxy Z Flip 5 – Design and Build Quality
The first thing that struck me about the Samsung Galaxy Z Flip 5 is its elegant design. The clamshell form factor is not only aesthetically pleasing but also highly practical for those who prioritize portability. Unlike the Fold series, which can be quite bulky, the Z Flip 5 easily fits in your pocket and feels comfortable to carry around. It's the perfect companion for those on the go.
Now, let's address the elephant in the room – the crease. Yes, it's still there, and you can feel it while using the device, especially when scrolling or swiping. However, after a few days of usage, I found myself getting used to it. It's a minor trade-off for the foldable design and the benefits it brings.
Galaxy Z Flip 5 – Performance
Under the hood, the Galaxy Z Flip 5 packs a punch with the Snapdragon 8 Gen 2 chipset. This processor is not only snappy but also highly responsive, making multitasking a breeze. With 8GB of RAM on board, the device handles everything you throw at it with ease. Whether you're juggling multiple apps or indulging in some mobile gaming, the Z Flip 5 doesn't break a sweat.
Galaxy Z Flip 5 – Camera
During my time with the Samsung Galaxy Z Flip 5, I had the opportunity to put its camera to the test in a challenging environment – a high-energy concert at the Philippine Arena. I was eager to see how this device's camera would fare, and I must say, it didn't disappoint.
The Galaxy Z Flip 5's camera delivered impressive results when capturing both photos and videos in the dynamic concert setting. The shots were vibrant, detailed, and packed with color, allowing me to relive the energy of the event every time I looked at them.
However, it's worth mentioning that the zoom capabilities of the Z Flip 5 are somewhat subpar compared to the regular S23 cameras found on Samsung's flagship phones. While you won't achieve the same level of optical zoom as you would with a flagship device, it's important to note that the Z Flip 5 is more about compact portability than long-range photography. That said, it's still more than capable of capturing the moment, and you won't need to tinker with camera settings to get great shots in most scenarios.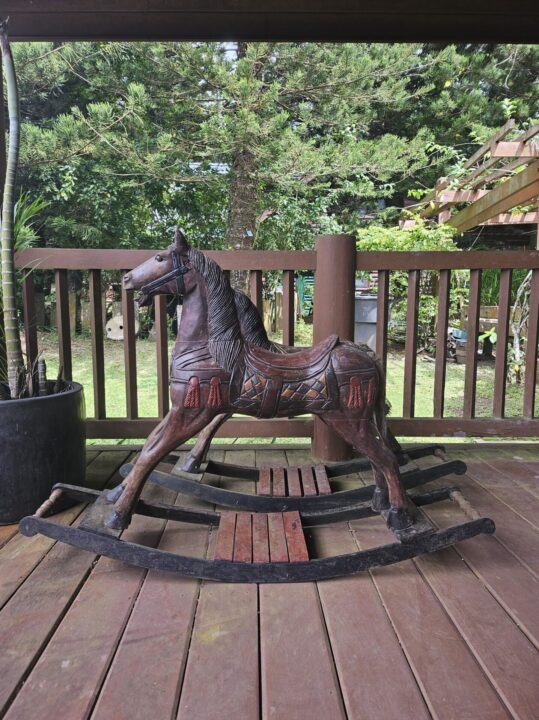 One unique feature of the Samsung Galaxy Z Flip 5 is its ability to bend, granting you access to a handheld video camera mode. This feature is particularly handy for stabilization because it allows you to maintain a secure grip on the device. While it may not replace the need for dedicated stabilizers in professional videography, it certainly helps in achieving smoother and more stable video footage during casual shooting.
Galaxy Z Flip 5 – Hinge Design
The hinge of a folding phone is crucial, and Samsung has made significant improvements here. The hinge of the Galaxy Z Flip 5 is more simplified compared to its predecessors, which means fewer moving parts and increased sturdiness. The device now folds completely flat, and while there's a slight bend when it's flat, it's not a dealbreaker. The icing on the cake is the satisfying clap sound that accompanies closing the device – a small but delightful detail that adds to the overall experience.
Galaxy Z Flip 5 – Flex Window
The Flex Window Perhaps the most significant change in the Samsung Galaxy Z Flip 5 is the exterior screen, aptly named the Flex Window. It's a game-changer. This display is not only larger but also vastly improved. Samsung has introduced a new UI that encourages you to use the exterior screen more. You'll find multiple mini apps like a calendar and weather, and you can even experiment with unsupported apps through the labs settings. The Flex Window shines when taking selfies, thanks to the bigger preview.
But where it truly excels is in notification management. It creates a barrier between you and the temptation of endlessly scrolling through social media. The added effort of opening the phone makes you more conscious of your screen time – a boon for digital well-being.
Galaxy Z Flip 5 – Should You Buy?
In a nutshell, the Samsung Galaxy Z Flip 5 is the best folding phone on the market right now. It boasts a fast chip, improved camera, and a host of enhancements that make it a worthy successor to its predecessors. If you're willing to invest in the premium experience of a folding device and value portability, the Z Flip 5 should be your smartphone of choice. It's a remarkable blend of innovation, style, and functionality that's hard to resist.
Pricing & Availability
The Samsung Galaxy Z Flip 5 is available in the Philippines. You can grab it at physical stores near you or order it online. Samsung's flagship phone has the following SRPs which differ depending on the capacity of the phone:
256GB – PHP 64,990
512GB – PHP 71,990
The above prices are SRPs and do largely vary depending on the store. Be on the look out for good deals or for good payment options to get this awesome phone.
For more information about the Samsung Galaxy Z Flip 5, check out the official product page.