The all-new Toyota Wigo is now officially launched, now with a more sleeker design and away from the practicality box design we remember. The front grill is now more curved yet still striking similar to the Yaris, we think this is a good iteration for the best-selling compact car for 1st car purchasers.
Yes the Wigo can fit a person at the back as reference for the size of baggage you want to bring, we think 2 big luggages will fit handy.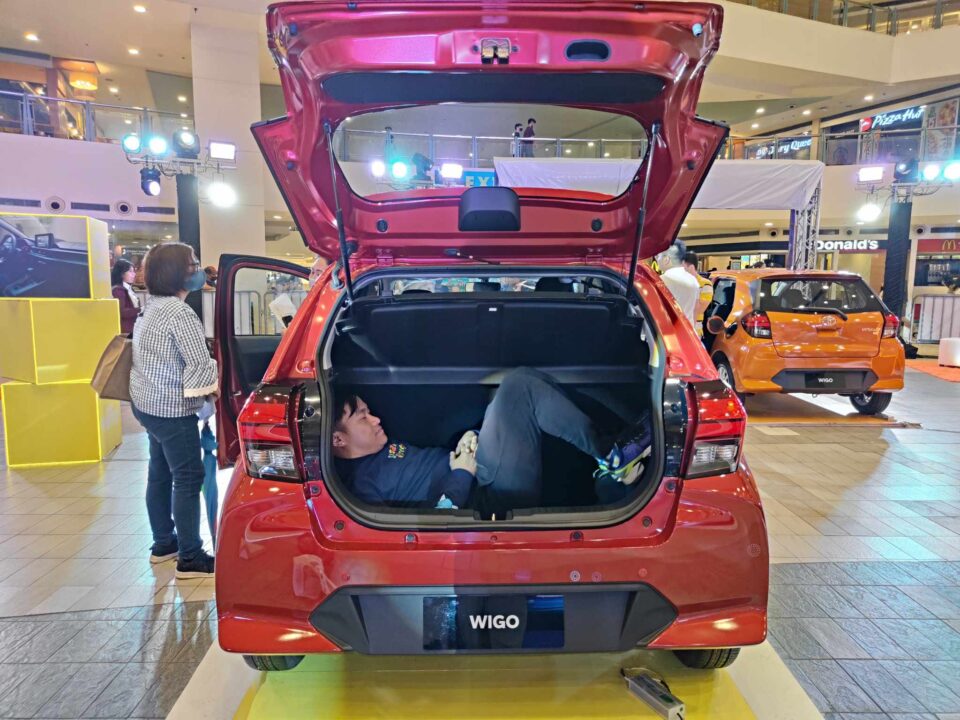 Inside features a big infotainment system, standard package that doesn't feel "left out" for an entry-level 1.0L engine. All variants now feature a CVT transmission for smoother driving experience especially in the traffic city of Manila.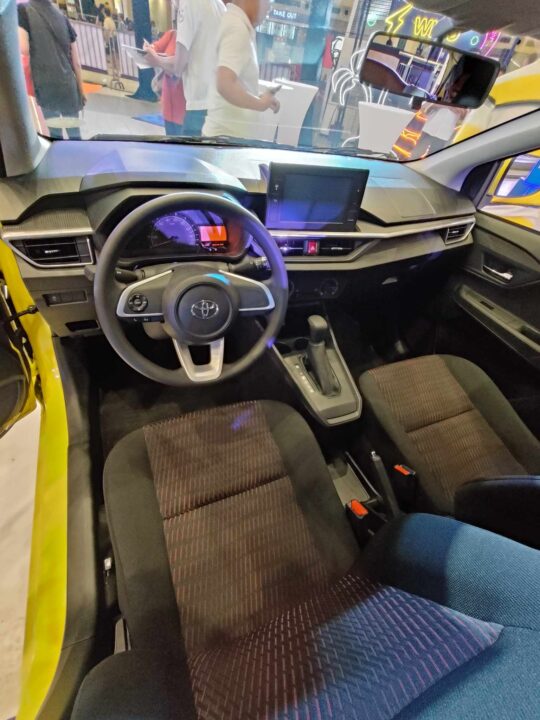 The flagship model is the brown-orange color which is a more-subtle but strong color compared to the previous red and gray front colors, clearly Toyota is targeting more younger generation car owners for this model.
Price starts at Php609k till 729k, the good thing here is that basic standard is no longer a problem with the Wigo E having rear sensors and G model rear back camera. Even power folding side mirrors are available on the G model, so we think the added 100k difference has merit.
Additionally the 1.0G CVT now has a dashboard on-board which removes the factor of buying third party dashcams, this is also good for insurance purchases for better claims just in case. *knock on wood*
Toyota Wigo 1.0 G CVT – P729,000
Toyota Wigo 1.0 E CVT – P684,000
Toyota Wigo. 1.0 J MT – P609,000
On July 14 to 16, 2023 Toyota will have an event on Trinoma Activity Center featuring Autotelic on July 15 and Chito Miranda on July 16. Exclusive deals also await consumers who purchase on-site and get to check out all six colors of the new Toyota Wigo.
Colors available
Orange Metallic 3 – 1.0 G CVT Exclusive
Red Mica Metallic 2 – 1.0 G CVT Exclusive
Yellow SE – 1.0 G and E CVT
Gray Metallic – All variants
Silver Metallic – All variants
White 2 – 1.0 J M/T Exclusive