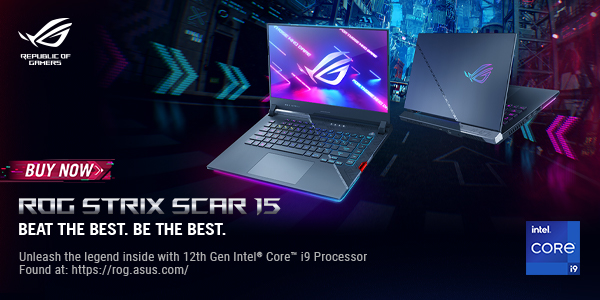 Even though WiFi is getting faster every generation, wired connections are still preferred method when it comes someone in need of utmost network reliability. So getting a switch for your home / business might be a great idea to unlock the potential of your network.
Meet the Zyxel MG-105 and Zyxel MG-108 Unmanaged Switches that promises faster wired transfer speeds thanks to their support of 2.5Gbps speeds on all their Ethernet connections.
Zyxel MG-105 and MG-108 Unmanaged Switch
Model
Zyxel MG-105
Zyxel MG-108
Interface
5x 100/1000/2500 Mbps Ethernet Ports with auto MDI/MDIX Support
8x 100/1000/2500 Mbps Ethernet Ports with auto MDI/MDIX Support
Switching Capacity
25 Gbps
40 Gbps
Switching Forwarding Rate
18.6 Mpps
29.8 Mpps
MAC Address Table
16K
Packet Buffer
12 Mb
Jumbo Frame Support
Up to 12 KB
Supported Standards
IEEE 802.3u 100BASE-TX Fast Ethernet, IEEE802.3ab 1000BASE-T, IEEE 802.3bz 2.5GBASE-T, IEEE 802.3x full duplex operation and flow control, IEEE 802.1p QoS, IEEE 802.3 Nway auto-negotiation
LED Indicator
Amber – 100/1000 Mbps; Green – 2.5 Gbps
Power Consumption (Min/Max)
9.34W / 3.83W
12.24W / 4.48W
Build, Design and Features
Both the Zyxel MG-105 and MG-108 come with simple designs. The switches come with a solid aluminum casing with slits at the sides to for passive cooling with the latter having extra ventilation at the back to dissipate more heat. They are solidly built thanks to the aluminum, but still light at 460g and 640g, respectively.
Underneath their chassis are holes for wall mounting as well as dimples for the included rubber feet. Speaking of accessories, they come with the bare necessities including the aforementioned rubber feet, documentation, and a 12v 1.5a switching power supply with three hot swap plugs for North America. Europe, and UK.
The Zyxel MG-105 and MG-108 supports 5 and 8 2.5Gbps Ethernet ports at the front, respectively. They will automatically detect what kind of connection they are hooked up to and display the corresponding activity light – green for 2.5Gbps and amber for 100/1000Mbps.
The two switches come with a fanless design for silent operation and minimal maintenance, making them suitable at home or offices. Their chunky aluminum housing also takes away heat from the chips inside. Opening them up reveals fairly large heatsinks, though we would advice against taking them apart as their warranty might be voided if damaged while being opened.
How to Set Up
As unmanaged switches, setting up the Zyxel MG-105 and MG-108 is seamless. Since they are unmanaged switches, there is no software to tinker. You'll only need to plug your devices onto the switch and it will automatically manage your network. It's easy to add to your existing network and you can take advantage of its 2.5Gbps connection if you have a Cat5e cable and devices that support the same standard.
Zyxel MG-105 and MG-108 Review – Performance
The Zyxel MG-105 has a switching capacity of 25Gbps while the MG-108 tops out at 40Gbps. These are far more than the total of their 2.5Gbps Ethernet connections combined. So there is plenty of overhead distribution of capacity to avoid network bottleneck or congestion. So all devices are automatically managed by the switch to have proper allocation of bandwidth. This is ideal especially for businesses with expanding footprint of devices.
We hooked up both switches to a gaming PC with an ASUS ROG Strix X570-E Gaming with a native 2.5Gbps Ethernet port and a NAS that sports a 2.5Gbps PCIe Network card. Transfer speeds on both switches bounce around 270 to 290MBps, which is faster than usual PCs as this is a 2.5Gbps-capable network. Adding more Gigabit connections to the switches with their own transfer operations doesn't slow down the network either,  meaning you can allow multiple devices to have local data transfers with higher confidence and won't affect overall network performance.
While Wireless networks with WiFi 5 and WiFi 6 theoretically have more throughput than 2.5Gbps (3.5Gbps and 9.6Gbps, respectively), the bandwidth is shared across the devices that are connected to the network. Thus this will result to a slower network experience as speeds are more divided, bandwidth is overutilized and possibly productivity is down. In a typical network in a home or business every person carrying their personal smartphone or tablets also connected, they share capacity for equipments work pcs, servers and security systems. etc.
Unlike when using a switch for your dedicated devices especially like the WiFi router, Smart TV, PC Workstation, Network Storage, and CCTV, you are guaranteed that there is better allocation of network resources for every device to work efficiently. Hence on the Zyxel MG-105 and the MG-108 where all are served with a dedicated 2.5Gbps connection for maximum speed and reliability. This means that every device connected can deliver the information they need,  even if all at the same time are doing tasks that is heavy in data transfers.
While WiFi technology has also made strides to bring down latency over each generation, wired ethernet however is still the king and preferred when it comes to reliability of internet connection.
Running a quick SpeedTest on a gaming PC connected to WiFi versus LAN connection to the switch reveals a difference in improved latency which is crucial to activities like gaming, conference calls or even POS systems doing payment verifications.
Aside from this, you also avoid the scenario of the WiFi signal getting interference from nearby signals like from your neighbors or other establishments. Especially if you are located in dense condominiums or business hubs.
Zyxel MG-105 and MG-108 Review – Conclusion
For homes with gamers that have multiple PCs, creators that have a network attached storage, or businesses that need centralized storage, then the Zyxel MG-105 or Zyxel MG-108 is a must to maximize your network efficiency and reliability. More people and devices within a home or business can easily play games smoothly, and transfer files to and from different systems, or even stream 4K videos from a Network Attached Storaged (NAS).
The Zyxel MG-105 and MG-108 Unmanaged Switches are niche products. But if you're a power user in your home or own a business that needs to connect multiple devices to a wired network, then they are a significant uplift in network potential instead of using basic telco provided modem or router.
If you're on the fence, here are the benefits of having a dedicated 2.5Gbps switch:
Faster Speeds for downloading and uploading (Internet Access and Local Network)
Lower Latency for faster access
Dedicated Bandwidth Allocation.
More devices can simultaneously multi-task.
Better Reliability than Wireless Networks
Decongesting your wireless networks within your home / business.
Opportunity to expand to more devices into your network
Note: Range is only limited by the length of the cable, and make sure you use a CAT6E cable for the best compatibility of your device and the switch.
Zyxel MG-105 and MG-108 Price and Availability
The Zyxel MG-105 and Zyxel MG-108 Unmanaged Switches are priced at PhP 6,739 and PhP 9,999 in the Philippines, respectively. Available in Zyxel official resellers and via online through Lazada and Shopee.
We have partnered with Zyxel to bring their networking devices to your home. Until December 15, 2023, you can get either switch with a PhP 200 discount via Lazada and Shopee. You can use our voucher on Lazada for the MG-105 and the MG-108 to get your discount. If you prefer getting it via Shopee, you can also use our voucher code "ZYXELHUNG" to receive the same markdown.
Zyxel will also be offering 4 winners every month with a PhP 500 reward via GCash if you take a photo and leave a review on their official Lazada and Shopee stores.